AUSSIES are suckers for a great BBQ, beer & the perfect steak. More people than ever are heading outside to grill their goods. 
And why not? A BBQ is a great way to feed the family, socialise and relax at the same time. These days, having a BBQ might even get the kids off digital and barefoot on the grass. Most parents would agree, this is a wonderful thing.
Today I'm exposing six super fast outdoor kitchen secrets.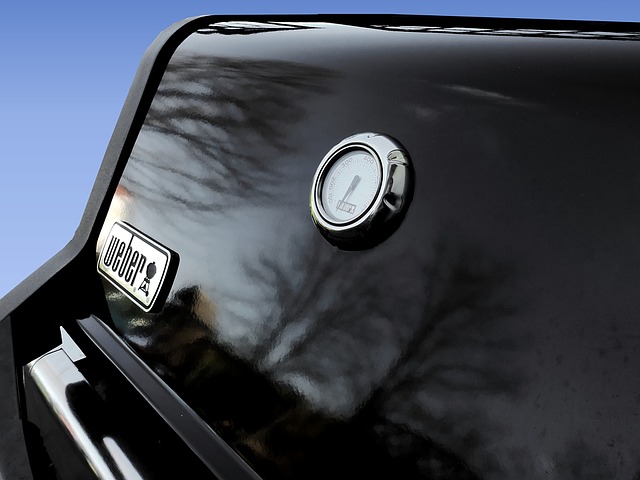 Most outdoor kitchens have a grill and a working counter area. Among households that have grills, most use gas. Then there's charcoal, with electric versions coming in third in the popularity stakes.
For example, outdoor kitchens in Perth are often hybrid grills. These offer the option of cooking with either gas or charcoal.
Basic kitchen include a sink and small fridge. Fancy upmarket versions offer features such as a pizza ovens, BBQ smokers and bar fridges. Cube cabinets and outside heaters are also on the list.
Secret 2: Put a roof on it
Sheltered kitchens are on the rise. They're popular for cooking in all seasons. There's no need to go overboard either. Well designed outdoor kitchens look like a home extension or addition to the house.
One mistake people make in outdoor kitchens is too-little counter space. Free up space on both sides of the grill and the sink. Aim for about 900 cm each side. For example, go for 600 cm on one side, and 300 cm on the other.
Tip: Don't put the sink next to a grill, and don't put either at the end of a counter.
Secret 4: Don't forget lighting
A common outdoor-kitchen oversight is a lack of lighting. Avoid finding yourself cooking with a torch. Fairy lights can also look pretty.
Note: Make sure you get advice on whether they're suitable for outdoor conditions. Always prioritise safety first, especially when dealing with weather and electricity. Ask an expert.
Secret 5: Consider a rangehood
Most backyards have a wind flow direction. Get to know yours. Avoid your BBQ blowing smoke into your home. Also, place seating areas well away from smoke. If this isn't possible, manage smoke by installing a rangehood.
Secret 6: Get the floor right
Outdoor cooking can be messy and hard on floor surfaces. Also, the mix of oil, grease and rain can be risky.
Keep your outdoor kitchen safe and clean by selecting flooring that is grease, fire and stain resistant
.
---
Looking to create your very own alfresco dining area?
Check out
outdoor kitchens in Perth
for a great quality range of affordable products, and with a professional service to match
.
There's no reason to make your Aussie outdoor cooking experience any less than well, perfect!
Enjoy your time off. You've earned it!