There's a price war going on and it's no surprise Woollies and Coles are in the thick of it again. Neither has escaped without injury with reports of profits and margins being slashed by deflation.
And holy cow – it's quite a plunge with forecasts for Woollies food and liquor predicted at a whopping 36 percent. Coles is also a little weak at the knees since the Wesfarmers takeover in 2007.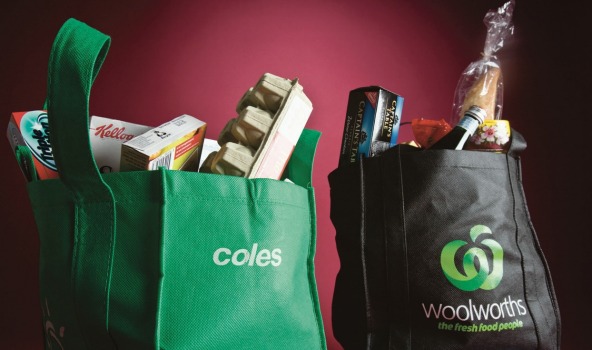 The experts (analysts) are saying all this caffuffle is (despite rises in profits) because of deflation in fresh and packaged foods.
It must be sad
It's sad for them, because their billions are being eroded. They must now know how I feel when I fork out for a grocery shop each week and I look in my purse after the fact.
Makes me feel anaemic too
Experts are describing this mess as 'anaemic' which is what we'll all be if the price of a roast continues to rise. The last one I saw cost around $28, which is enough to turn any mum on a budget and her family into vegetarians.
More erosion
Apparently, their competition Aldi, who are expanding in South Australia and Western Australia, aren't helping either. They're just getting in the way of more profits.
Thank goodness for little corner gems like NQR & the fruit and veg shop too.
Life savers. Yay! The kids can eat again.
Source: Original story here