One of the best days I spent travelling involved a visit alone, before I had children or a hubby, to a large perfume shop in Paris. I can't remember the name of it now but if you do visit Paris the best perfume shops are clustered in the first arrondissement (near the Palais Royal and Opera) and also on Rue des Frances-Bourgeous in trendy Marais. Actually I spent so long sniffing and spraying myself in this amazing haven for a girl (I think I was in sniffville for at least three hours) that the security guards actually started following me around. By the end of my time in this store my nose for perfume was both 'expert' and confused. Note: I'm pretty sure that people who passed me on the street in Paris afterwards were pretty confused too. I smelled amazing to me anyway!
The experience in Paris was delicious, delightful and very memorable. I was particularly taken by the men's cologne section. Yuuummmeee. It just showed how much humans are driven by scent.
Here's a little attraction trivia
I did hear once that the two biggest male / female attractions are:
Scent
Sense of humour
So if you are standing at a bar sporting a delicious scent and telling a joke – your chances of securing a mate for life are higher. Yes, they are…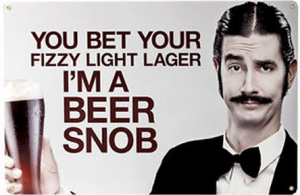 While I'm on the topic, and since it is Christmas soon (hint hint blokes) I thought it only fitting to share this list by Stylecraze.com of the Top 10 French perfumes for women.
Drum roll…
Top 10 French perfumes for women
Nina Ricci
Givenchy
Yves Saint Laurent Parisienne
PacoRabanne Lady Million
Guerlainldylle
Theirry Mugiler Alien
Chantal ThomassOsez-Moi
Lancome Tresor
Lolita Lemicka Si Lolita
Chanel coco Mademoiselle
Of course there is an incredibly large array of perfumes on the market now and enough to put your nose into overdrive if you happen to do what I did and venture into a large perfume store.
Stick to my one rule when it comes to perfume!
In Australia there are some great ways to save on perfume especially if you stick my mantra, which is this:
Never pay full price – ever!
See below for some of the best ways to save on your favourite perfume or cologne, or on a gift for a loved one.
7 delightful and delicious ways to save on perfume
1. Shop online at clearance sites
Shopping online has many benefits, in terms of saving cash. This method is great if you already know which perfume you prefer. As you would already know, you can score great deals online. Clearance sites, such as Perfume Clearance Centre, deliver up these savings without you having to physically search through shops and boutiques to find the bargains. The scouting is done for you.
2. Watch for specials
When buying online always keep an eye out for specials. Savings between 35-70% can be made. Greater savings can be made by purchasing overstocked items and even tester bottles and samples. Fragrances are often include top name brands offered at discount prices. Many designer brands often have online stores where the prices are heavily discounted.
3. Sign up to mailing lists
Sign up to mailing lists of your favorite perfume stores and brands. This way you can get all the latest can specials and coupon offers as they come out. Make-up departments in larger stores will also often send updates and notices to customers. Check online and at designer perfume counters to sign up for email notifications.
4. Watch out for imitations
Be aware that many so-called "discount" stores sell imitations of the real thing. Look for stores selling the real thing – not fakes. Check the details of your purchase before buying. Read reviews online. Buying imitation and discounted perfumes can be unpredictable. While some imitation fragrances can be OK, others are just wrong – in the smelling sense!
5. Buy perfume on Boxing Day and give gift cards
Buy fragances after holiday periods to grab further savings. Malls and designer stores many may prices that are reduced after Christmas, such as at Boxing Day sales. Kiosks also sell discounted perfumes although, generally, you'll find off-brand and discontinued items. It is also possible to find great deals before Christmas, as many fragrance manufacturers are looking to profit during the pre-Christmas rush. Note: Buy gift cards so your recipients can benefit from Boxing day sales too!
6. Use miniature bottles
Miniature bottles that fit into your handbag, as well as perfume oils are also a great way to save. Perfume oils are available in small pot-shaped containers that are easy to carry, so you needn't worry about carrying larger bottles that could break in transit. Miniature bottles are also a great way to 'walk around' with your new fragrance before investing in the larger bottle.
7. Read reviews and get primed for bargains
Use forums, social networks and shopping review sites to learn more about your purchases. Use the power of all those savvy minds out there in cyberspace! Get the scoop on the latest and greatest by keeping your eyes and ears primed for bargains!
---
Do you know of ways to save on perfume? Be sure to leave your ideas in comments below.