I've been to Paris on a world trip I challenged myself to once. I'd run out of money at the time and stayed overnight with a air hostess friend who was staying at a hotel in the heart of the city. It had a gorgeous view of the Eiffel Tower and on my part – I 'scored' big as a traveller that night. I took a gorgeous stroll in Montmartre, climbed the Eiffel Tower and visited Jim Morrison's grave at the Pere Lachaise Cemetery as part of my 'Paris bucket list.'  I attempted to use my five year's of French language study at High School by asking for 'une baguette s'il vous plait' at a bakery. I was chuffed with myself. All that hard work paid off – considering I could barely afford this humble piece of French culture.
Ah Paris. The city has inspired thousands of artists, intricate architecture and its cultural sophistication is awe-inspiring. It is a place of storybook romances and is a playground for all foodies out there. If you are lucky enough to spend time in this city you will want to grab a guide book and explore every inch of it. You might also like to meet some locals and get to know the city from 'the inside.' Couch surfing has made this possible for many travelers who might never be able to afford such an experience. In my day 'couch surfing' didn't exist – so I'm jealous of all the Gen Y's out there getting into people's homes for free!
If you are on a corporate trip to Paris and you have money (unlike my frugal experience there) here  are five things to do in Paris, which you could set off and do as soon as you escape the airport and set yourself free into this cultural hot spot.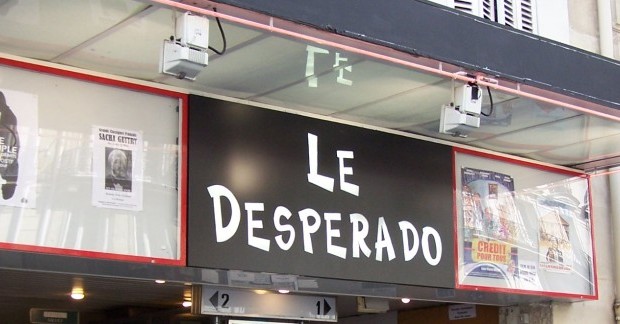 If you did study French at school like me there is no better way to brush up on your language skills that watching a French film without subtitles. Better still – hit a Parisian boutique art house theatre. There are a large array of cinemas dotted around the city. La Desperado is a favourite for locals, and where an abundance of mini film festivals by directors large and small can be found.
2. Dine at Le Refuge des Fondus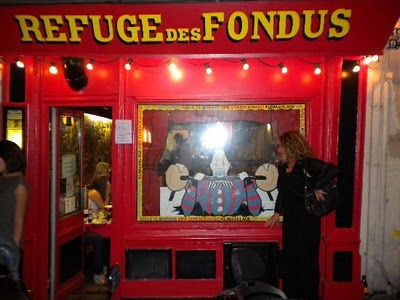 Rated as one of the World's Most Bizarre Restaurants Le Refuge des Fondus is famous. If you can imagine drinking wine out of a baby bottle you can get an insight into just how weird this place is. Despite this once in a lifetime experience for the tourist, this is actually a tax dodge so the proprieters don't have to pay tax for serving wine out of a glass!
To go with that, people flock there for their dish – a massive bowl of melted cheese (Fondu) with their pick of beef or bread to dunk it in. Then there's the cosy atmosphere of hanging out with other people indulging in this cultural pleasure! Add graffiti to the walls and you and your mates are in for an interesting night out – especially if your mates are well – interesting too.
3. Get Spooked in the Catacombs
Whether you just love a good ghost or you enjoy scaring the pants off yourself, you might enjoy a visit to one of the most visited tourist attractions in Paris – the Catacombs. This place was originally a stone mine and houses the remains of more than six million people. Yeah. Believe it.
Actually while researching this story – I got so scared I couldn't actually place actual pictures of the place. Use Google images to check this place out. I'm too chicken to post a pick of this place. So this is just a pic of the entrance.  People actually walk through these tunnels! Definitely not for the faint-hearted.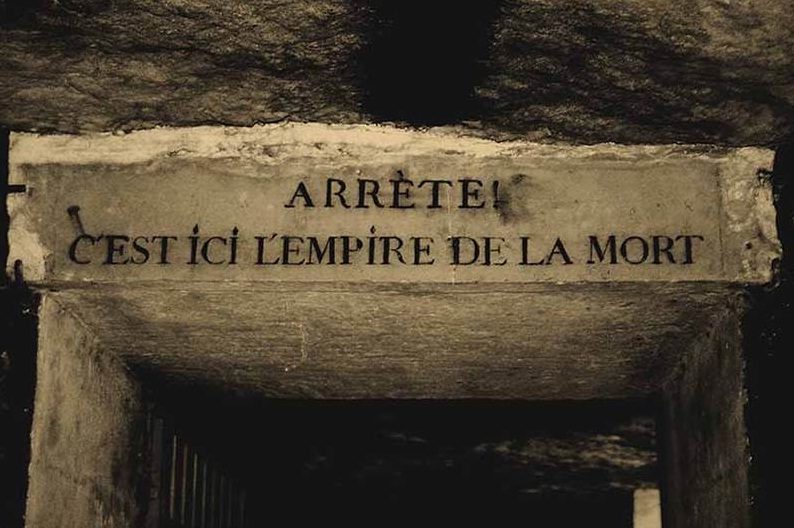 4. The Eiffel Tower
On a brighter note – you could just visit the good ole' Eiffel Tower, which of course is a must for every visitor to Paris!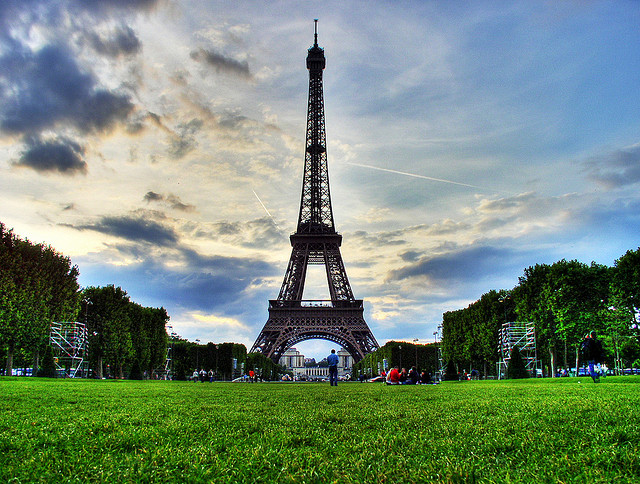 For more ideas on what to do when you're travelling to Paris on business, check out FCm Travel Solutions destination guides and to grab specials for business travellers. These guys deliver great savings and low prices for business travelers.
Happy traveling!