Earth is a wonderful place filled with limitless awe-inspiring beauty. It's nice that we can call a pink lake or glow-worm caves part of our big global backyard. Thanks to the advent of technology, once remote and hidden places are finding their way into our lives. Millions of people across the planet are seeking out illusive and bizarre locations to find escape and perspective in a busy world.
So why travel to exotic locations?
Travel destinations provide people with a physical and psychological break from both their domestic and working lives. Some destinations are so compellingly beautiful, that just stopping for a moment at one of these locations can be life-changing.  The perspective gained while on holiday can spark a new sense of adventure, help a person reinvent himself or herself, set a person on a completely different path or even revamp a tired old relationship! The benefits of inspirational travel are far-reaching!
Whether you have a big desire to travel or you are just curious about what's beyond your back door, consider adding one of these great locations to your bucket list!
Here are three top destinations to add to your bucket list
What New Zealand lacks in size makes up for in incredible scenery. One of New Zealand's most beautiful scenic spots is Milford Sound – a destination worth a thousand photographs. In Milford Sound it is easy for problems to melt away as quickly as the snow might fall. Whether you fancy a glacial climate biting at your skin, watching seals lazing on rocks or dolphins gliding through waves, this lost world will rejuvenate the most tired of souls.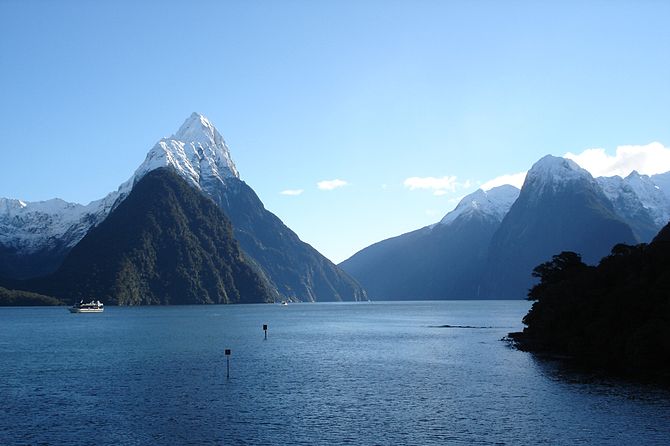 History books aside, nothing can prepare a person for Petra's splendour. Built entirely of rose-red towering rocks, this ancient city in Jordan is not only rich in stories, but radiates innovative intricacies of its era. Situated between the Red Sea and the Dead Sea, this inhabited land was once the capital city of the Nabataea's, created during Hellenistic and Roman times. It was once the chief centre for Arabian incense, exotic spices of India and fine woven silks of China. It is also a crossroad between Egypt, Arabia and Syria-Phoenicia. Only half built, Petra is filled with beautiful mountains, passages and gorges.
Machu Picchu
Machu Picchu is nestled 7,000 metres above sea level on a petite hilltop between the Andean Mountain Range and above the Urubamba Valley.  This lost city boasts agricultural, urban and religious mysteries including the Incan structure, which is estimated to have housed 1,200 people. Researchers believe Machu Picchu could have been an isolated retreat for Incan rulers seeking solitude. This ancient city was never made known to its conquering Spaniard's and was once almost lost until its recent rediscovery in 1911. Despite over 2,500 people arriving daily to marvel at this site, it still retains a level of awe-inspiring opulence.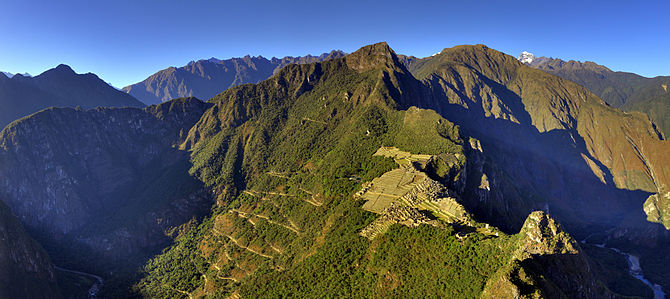 Got the travel bug yet?
Great! There's nothing like that excited feeling of a pending trip! Question is – how will you pay for it all and how will you secure your finances while travelling?
Enter the cash passport!
I remember in my day we would walk around with wads of cash in a bum bag. But thankfully this is no longer the case. Now there are a bunch of solutions for paying in the currency of the country you are visiting without actually carrying around cash. All you have to do is read the multitude of horror stories online related to travellers losing their money due to a bad experience in foreign destinations.  An example of one solution to the carrying-cash dilemma is the Travel Money Oz Cash Passport. Cards like these have the security of travellers cheques and the compact convenience of plastic. They have revolutionised the way you carry and keep track of your money while travelling. Cash withdrawals are possible in local currency at over 2.1 million MasterCard® ATMs worldwide, and such cards are accepted for purchases and over 35 million MasterCard merchants worldwide and online.
---
What mysterious places do you want to visit?
Have you visited or are you planning to visit an exotic location? Have you ever used a Cash Passport to save your dream holiday from disaster? Share your bucket list destinations and travel experiences in the comments below.
Happy traveling!