I love a great summer dress and I'm on a big hunt again for cheap dresses. Last year I spent months trying to find a dress with short sleeves with a preference for cotton. Was it simple? It wasn't. I found that for a woman at 40+ summer dresses in stores just didn't seem to have what I wanted. So I came up with a great idea to order from China and got busy sending myself fab looking dresses.
Parcel-by-parcel they arrived in the mail and with each packet came another disappointment. The problem was that every dress I purchased was too short and more like well… a t-shirt! They sure looked great on the models in the picture. So this year I need to find another way to get the perfect summer dress and for cheap!
Here's my wishlist for perfect cheap dresses for summer
Cheap
Fits well in AU sizing
I want to shop from my couch while watching the telly
The garments arrive in a timely fashion
I trust the suppliers
They are fashionable and suit my style
They wash well and last longer than a season
Designer brands welcome!
Well, I love what I do, because just as I've been spring cleaning and popping my winter gear away while thinking about 'what to wear' this summer – I heard about an awesome new website. It's called Fashion Lane and is where users can find the best fashion on sale from over 100+ online fashion stores!!! Yey!!!
Designer gear at super cheap prices
Fashion Lane gathers cheap dresses and designer garments from a wide variety of well-known fashion stores such as ASOS, The Iconic, SABA, SurfStitch, Sportscraft, Seed Heritage, Florsheim and more. This savvy new site monitors product price drops daily and also allows shoppers to quickly find the best sale that day or week instead of searching sale sections of each store's website. Note: Time range is adjustable.
Save time using Fashion Lane's sort feature
Now you know how much I love saving time, so this is a fantastic feature of Fashion Lane. Products are also automatically sorted by discount so shoppers can easily find the cheapest product. Further, new stores are added every week and product prices and availability are updated daily. There are automated and manual checks to ensure product information for each item is accurate.
How to find the perfect garment at FashionLane
Fashion Lane works best when you have something generic in mind that you want to buy. For example if you want to purchase an item, which is in my case a summer dress. If I go to FashionLane I just have to mouse over Women at the top menu, then Clothing, then click on Dress. And this site isn't short on choice. There are over 40,024 dresses from which to choose from!
If you are a mummy on a budget like I am, you can punch in the maximum price; say $10. Using this feature I found 289 products from 9 stores. Another great way to search Fashion Lane is to simply use the price filter above the garments. I also love the discount feature. The first dress I looked at had been marked down from $84.90 to $9.95!!!
From that selection here are my pics for the cutest summer dresses on sale today, right now.
The hunt is over – yay!
Cute summer dresses for under $50
My pick: Dress for under $10
Sally Neon Asymetric Shift Dress $10 (Reduced from $50)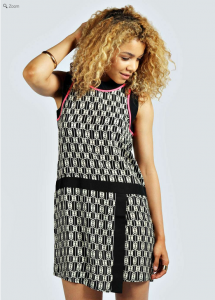 My pick: Dress for under $20
Capture Cotton Dress $19 (Reduced from $69.99)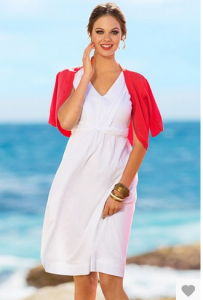 My pick: Dress for under $30
Glamorous Cotton Chambray Swing Dress with Crochet Sleeve $30.00 (Reduced from $75)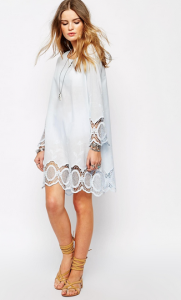 My pick: Dress for under $40
Firefly Kaftans Kharma Cotton Dress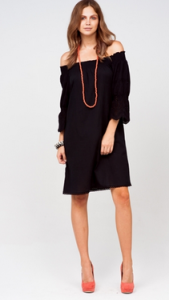 Found a product that you want to buy but price is too expensive?
Fashion Lane has a price alert feature which notifies you when product's price has dropped. Simply mouse over the product, and you'll see the price alert link appearing on top right corner of the product.
Just want to see what's currently on sale?
Fashion Lane monitors product prices closely and detects when a product's price has dropped. The "Today's Sale" page displays any prices that have dropped within 24 – 48 hours. (This can also be changed to the last seven days.)
Coupons and deals
Fashion Lane looks out for any coupons and deals from stores. They are displayed at the top of the page when single store is selected, or when you mouse over products, a coupon / deal link will appear if there are any.
Newsletter
If you are a lover of affordable dresses or fashion generally but are too busy to hunt each week, the best way to keep up with sales is to sign up to Fashion Lane's newsletter. Newsletters are sent 1 – 2 times a week.
Found some great cheap dresses at Fashion Lane? Share them on our Facebook page or comment below.