Budgeting is something everyone should do. If you don't create a budget, you will struggle to keep a healthy financial position. To stay on top of your money and out of debt, get diligent with your finances. This includes gaining control and getting perspective on your money and spending. Good budgeting is key to financial success, so get good at this one thing and you'll see fast improvements in your financial situation.
Before diving into a new budgeting journey, there are some things that you will need to understand.
The following guide delivers:
Fast tips on the basics of budgeting

The mistakes people make

Ways to get yourself out of trouble and fast
Read on to discover everything you need to know about budgeting today.
The Basics:
First of all, let's get the basics out of the way.
Switch to cheaper deals
I've got one simple rule:
Never pay full price for anything.
This rule has saved me thousands over the years.
Here are a few quick tips that will save you money fast:  
Switch to a cheaper energy supplier and compare options online

Hunt around for cheaper internet services

Tell services like 'Foxtel' you are leaving – they'd rather keep you than lose you – we've never paid more than $25 for Foxtel

Companies are competitive and more than willing to drop their prices if you threaten to leave
Spend less than you earn
This seems simple but be sure to keep tabs on this.
Track Your Spending
Use tools for tracking your budget, managing your money and forecasting what's going to happen next. (E.g Pocketsmith or GetPocketbook). These services hook into your bank account and analyze your spending. Get those reports sent to your phone daily if you can. Also consider budgeting apps that you can use on the run to track your spending.
Here are some simple rules
Spend less than you earn

Put 20% of your money away

Slash your expenses monthly – rinse and repeat

Set budgets and stay within budget
Check this great article out: businessinsider.com.au/how-to-spend-less.
Leave room in your budget
Budgeting isn't all about spending less and sapping the joy out of life. You also need to let yourself have some fun.
Here are some more quick tips:
Always leave some room in your budget for spending on things that make you happy

Be realistic

Overestimate slightly but within reason

Don't make your budget too harsh or restrictive – you'll give up or get depressed

Set up an automatic deduction to an online account you can't touch (emergency fund)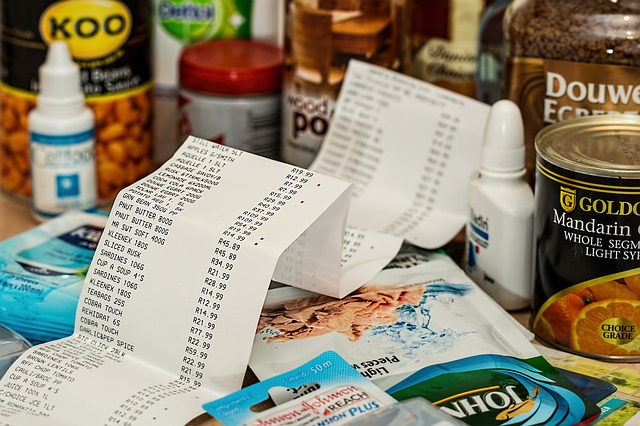 Common mistakes people make
Everyone makes common budgeting mistakes. Here are some of the typical mistakes people make when budgeting:
Making fixed and inflexible budgets
Budgets should never be set in stone. A budget that works one month might not be suitable next month. Make budgeting fluid with the ability to change goals from month-to-month.
Painting a false picture
Some people use credit cards to stick to their budgets! Credit cards can 'tide people's finances over.' This creates a false impression of financial stability.
Using a credit card as a 'buffer' is never a good idea. The debt does and will catch up in the long term. This is like lying to yourself and only puts on the inevitable, which is the reality of being in debt.  
Quitting when the going gets tough
Budgeting can be tough and some people quit – like a person might quit a diet.
Here are a few tips for sticking to your budget and carrying on:
Write out your goals and cut out of pictures of them – place them in a folder

Look at your goals constantly and tie those goals to your budget

Put an 'if I do this' I'll get to do this message on each image (E.g If I meet this month's budget – we'll put the $100 of savings towards our Christmas holiday)

Get support – jump on Facebook and network with other people in the same boat who are also budgeting

Visit budgeting blogs regularly (like The Savings Room!) to stay inspired and motivated

Read read read – everything you can about budgeting and arm yourself with the right information
Tips for getting out of trouble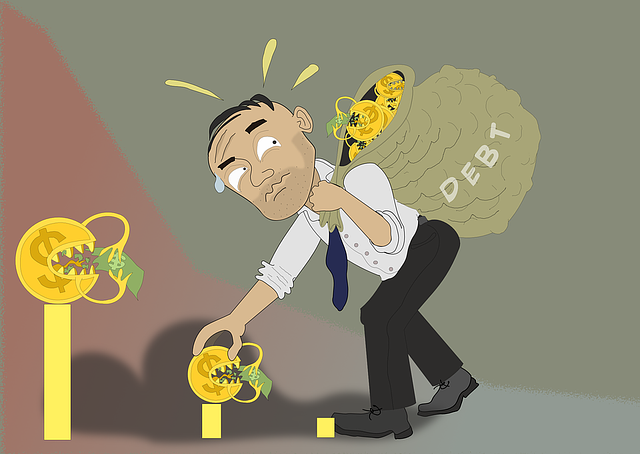 There are some things you can do to make sure you don't end up in financial trouble. These ideas will stop you from falling into debt in the first place.
Save up an emergency fund
Build up some cash reserves you can't touch. This will give you a secure 'safety net' feeling when it comes to your money. It's a nice feeling knowing you have a little cash to fall back on for unexpected items, such as your car registration. These always appear when you least expect them.
Start by simply saving a very small amount of money each month. Even if it's $20. Put away what you can afford or put away any money you save by applying saving strategies. For example, if you drastically reduce your grocery bill using my Freezer Meals cookbook – put that extra money away.
So, now is the best time to start thinking about how you can save up some money and make sure that you always have some cash to fall back on. Before long, you'll have a decent amount of money you can draw from if and when you need to.
Check out consolidation loan options
It's really important to know your borrowing options. This can be helpful if you want to administer your debts better by consolidating those debts into one loan.
E.g: Find out about CignoLoans.com.au to check out options.  Get information about the types of loans and options available so you can make informed choices. This will help you avoid further financial mistakes.
Set limits and never overstep them
Setting limits is an important part of budgeting. Save yourself trouble by making sure you actually do put a budget in place and then stick to it. Remember to stay a little fluid with your plans and be realistic when setting a budget.
Be sure to use technology and apps to make budgeting an easy-to-track process.
With a budget you will:
Make every dollar work for you.

Feel happier that you are managing your money better

Learn much in the process in terms of how you are spending
Good luck on your budgeting journey and be sure to join the Savings Room community to get daily support.
We'd all love to meet you!