Read more about social selling. The hot new trend taking on a world of its own.
Boredom is dead
We are all guilty of it. We tap away on our iPods, tablets and smartphones every moment of every day. We are doing it while munching on toast at breakfast, waiting for a latte at a train station, while sitting on the loo and even while watching our favourite TV show. We've become a nation of addicted, multi-tasking, digital-devotees and boredom is old school.
Even grandparents are 'hip with it'
A face-to-face conversation has been replaced with a like on Facebook; Yeah – your friend's kid (the one using icecream as moisturiser) is a scream and it's a cinch to let your friend know via a simple click during your busy work day. A play date is arranged via SMS. You've got your mother on instant messaging and the kids have trained up granddad on Skype and he's cooler than other granddaddies out there now. While nothing beats a real life hug, technology has afforded us all a highly convenient means of interacting and keeping in touch more frequently, in an era that is busier than ever.

We are shopping in our slippers
And that's not all. We are doing everything via tech from shopping for groceries online to pre-planning an event and buying that perfect outfit online via sites like Etsy and Ebay. We can run our lives in our slippers while watching a soap and sucking on a slurpie. Sofalising is so much fun…
Definition: sofalising – Socialising with people online via social networks, usually while lounging on a sofa, rather than meeting up in person.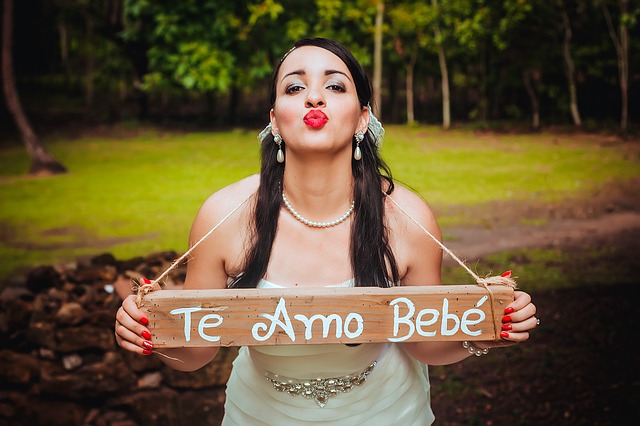 Hot tip: 
If you love your mobile that much (because your life is on it) consider checking out the awesome and fashionable cases at Protection Lab. That's where I bought mine and with a five-year old grabbing it hourly – trust me, this has been worth money considering hubby and I bought our iPhones outright and not on a plan. My husband (a tradie) is equally chuffed with his – since he's on ladders with 'his life' hooked to his belt!
Here's a thought: 
Jump on your newly protected mobile and pitch something on Pitchi.com with it. Now there's a win-win scenario. Plus – there's extra protection. If you're on your mobile – your kid can't be on it too. Double whammy protection. Nice…
We are learning and mastering new stuff
We are also getting super smart. If we want to know how to make sushi we will jump on YouTube and learn the exact method to do this and we will do so via a real master and sushi chef. This year I learned the exact process for painting a kitchen in high-gloss from an experienced painter. I avoided all the possible mistakes that could have been made if I attempted this without this Youtube tutorial.
Excuse the cliché, but the world really is our oyster now and we can have it all now, today, this moment, in the next 60 seconds…
The world is about to change for the better – again!
But it gets better and there's a company who is about to change how we shop forever. Recently, an Australian-based site called Pitchi.com joined the big leagues with a fresh and innovative twist on the traditional concept of marketplace sites. This site introduces an unconventional approach to the traditional concept of buying and selling online by using video to represent products. The concept is to create a Pitchi, which is a 60-second video pitch of the item you wish to sell. It can then be shared across various social media platforms and has the potential to go viral if viewers like your pitch. More information on the concept can be found at the sites Wikipedia page.
Pitchi is like YouTube, Twitter and Ebay all wrapped up into one neat and simple package and since I am branching out into ecommerce myself, I'm excited because as a highly visual person, selling online this way is exciting, super fun and can be done at turbo speed!
I just joined Pitchi and sign up was very easy. You can join quickly using your Facebook account or create a simple user account. There is also an app called Pitchi on the Go on Google Play (Android) and also Apple (iPhones) so you can buy and sell from wherever you are. Yeah, while the kids are munching on their toast you can make some money to buy them some Christmas presents. Nice work mum…
Note: Stay tuned HERE for an update here on my first Pitchi. Coming soon….
Love the concept of social selling? Consider making some more money this way: How to have a successful garage sale
Here are simple tips on how to do social selling and create your first Pitchi
Decide on how you want your Pitchi to be
Is your video gonna be funny, moving, or maybe serious? The key to creating a good video to sell your item is to know your strengths and play with them. If your sense of humor is to die for then make sure you show the world.
Polish the sales pitch
Don't forget that you are, first and foremost, selling a product. So polish that spiel and start capturing your video to feature your product in the most creative way possible. Do that and you'll be counting your profit in no time.
Create an awesome video pitch
Keep in mind the basics of taking a good quality video like the lighting and the audio. Make sure that your surrounding is well lit and your microphone is getting audio without interference. Play with whatever you have. If you're shooting with a smartphone, make use shoot in plenty of light to ensure best quality.
Look out world. Social selling is fun! Pitchi is here. What do you think of this awesome new social selling platform? Be sure to place your comments below.