It's renovation season (yay!) and if you are like me, you are a sucker for an awesome room reveal. I mean, who doesn't love a great before-and-after? I do, as long as I'm not the one holding the hammer.
Today I'm dishing ways two ways to find inspiration this winter.
Discover how I'm using Instagram for quick motivation. Also see why I'm dumping housework for life on the couch with Foxtel Lifestyle's latest renovation show, Love It or List It Australia.
Miraculous marvellous makeovers
I'm into all manner of miraculous marvellous makeovers. Give me 'Mum loses 20kg without exercising' or 'Family Reno Battle Begins' and you might have me. But us mums aren't this easy to please. We're busier than ever and much more discerning than we used to be.
We're rising early, making lunches, wrangling kids up hallways, hunting for keys, driving up highways, working all day, picking up kids, grabbing groceries, paying bills, doing paper work, talking to hubby's, mothers, brothers, friends, Facebooking, getting dinner on, doing dishes, doing laundry, folding laundry, cleaning bathrooms, bathing kids, nagging kids, taking calls, planning events, working into the evening…
I'm exhausted writing that…
Some of us are doing 18-hour days (yep, me). Time is precious.
Read on to discover how I'm taking time out this winter to find motivation and inspiration.
Mums need instant inspiration
I like before-and-afters because they're inspiring. They're also hands down good old-fashioned skill-meets-creativity. They're not a waste of my time.
I have two favourite go-to places for makeovers right now.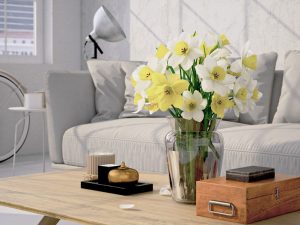 Insta-spiration
The first is Instagram. I love the mums transforming their post-baby bulges. The one's standing sideways in mirrors showing off their pre-hubby sex bomb selves. Go girls.
We all love to know we can do it too.
Reno-spiration
My second place for inspiration right now is Foxtel Lifestyle's show, Love It or List It Australia.
This year I'm even more excited it is renovation season.
Renovation shows are the one type of show in my house that don't get 'passed in.' (Excuse home auction the pun – couldn't help myself.)
Reno shows always get the thumbs up from hubby (the control freak). They make it past all other conspiracy theories (his shows). Reno shows also get passed the stringent kid 'control freaks' at my house. They beat teen dramas (my 13-year old son's shows) or re-runs of Jo-Jo or Toys & Me (my 7-year old daughter's shows).
They're also great because the whole family can watch – yay!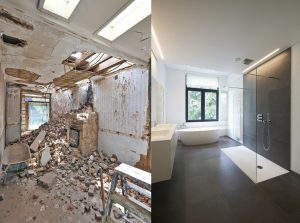 But I'm over the moon that this particular renovation season, I have this announcement to make:
Drumroll…
"Hubby and I have now finally finally finally finished our six year renovation."
I know, if you have been reading my blog for years – you'll be happy to hear this too.
Yes, that is the 'statement of the decade' for us and I'm shouting it out to the world. Picture me holding my hands out to a large clapping crowd.
Curtsey.
Yep. My beautiful handy hubby Richard has whipper-snipped the edges of the lawn. He's dotted his last dab of paint on the fence. He's hung up his hammer, climbed down the ladder and put his feet up on the pouf. We're so tired we're yet to pull out the bubbly – but you get my drift.
Now that we have our weekends back, I've been indulging in a few luxuries. I'm enjoying walking up the hall without tripping over a power drill or a hammer. We've hired a cleaner to whip his mop over our gorgeous Japanese black floors. They're no longer a sea of plaster dust. I'm spending more time on the couch flicking through home renovation magazines.
This is one of the reasons why I'm hooked with Love It Or List It Australia. It continues to inspire us in getting a bit more creative on improving our home.
Before I digress – here's a bit of info on it:
Love Ir Or List It Australia features Andrew Winter and Neale Whittaker as they help homeowners across the country with one of life's biggest dilemmas – renovate or sell up. Andrew and Neale are battling for the hearts and heads of our homeowners as they try to discover what's best for the family. Each episode is packed with renovations, property searches and good-natured competition between our hosts. Here are some tips we got that we'll surely apply once we get the extra time again to make our home even sweeter.
Amazing Work with Space
The way Neale Whittaker works with space is incredible. They're taking closed-in pokey 70-style houses (and of course houses from other eras). They're transforming them into amazing, open, breezy bright, beautiful designer homes.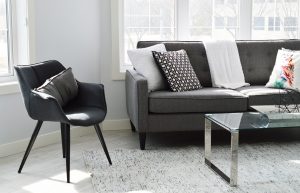 Colours
I'm married to a Master Painter & ex-Songwriter who works on Millionaire houses everyday. He also works closely with interior designers. The colours chosen for rooms on the show are nothing short of gorgeous. If you don't know a good paint job or choice of paint colour I highly recommend taking a leaf out of Love It or List It's books. These rooms work beautifully.
Never ever ever under-estimate the power of the perfect paint palette and paint job. This is core to every great renovation.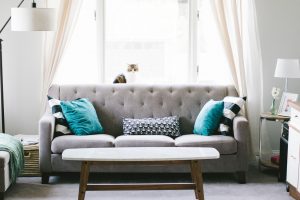 Beautiful Styling
There's nothing better than seeing a home opened up the way they do it on the show – but then styled right. I've watched many renovation shows over the years. My hubby and I have had many 'Aargh.. yuk! What are they doing?' moments.
We're both truly impressed with the beautiful use of style, space (and great paint colours!) on Love It or List It Australia.
The design is divine. There's nothing more to say.
Love It – We Do!
If you love a great reveal and watching couples living life on the edge, I'm sure you will love Love It or List It as much as I do.
Mums. This one is well worth your couch time. It is so relaxing watching other people renovate and doing an amazing job of it.
Stream Love It Or List It Australia, available on Foxtel's Lifestyle Now.