If you love The Block TV show featuring in Australia, you'll love this post! Read on to discover some quick tips on how to find a builder fast in your area. You can dream big here…
All around our traditional home, townhouses are starting to appear. I even received a cute little letter in the mail from a developer who basically told us to 'name our price' for our 900+ square block overlooking a park. Of course, we went crazy and asked for a ridiculously high price.
The developer didn't actually laugh at it and went away to crunch numbers. Eventually our price wasn't accepted and then we started questioning this anyway.
There's a reason these developers are keen on our property, and that's because we're five minutes from the beach and a two minute walk from a train station that will take us to Melbourne's CBD. On top of that our place is surrounded by awesome facilities like hospitals, swimming pools and skate parks.
Yes. If the block you are looking for is in demand, be sure to buy at the right time. Check out some more renovation tips here.
Also, their offer wasn't that good because it turned out that they would pay us our money after two years (they need to get permits etc. to know if the project is viable) and we figured our house would be worth that high price in the future anyway.
We decided not to sell because we've also got plans that are worth more than selling right now. The real estate game is fun like that and I did like that little letter in my post box – so this was a good experience overall.
Watching The Block this season? Enjoy!
Back to the drawing board
So now we're back to the depressing (yet lucrative) little home renovation we've been living in for the past three years. We're besties with the bank manager (I've got him on speed dial) who we are constantly hounding for money and we are getting closer to the line with our project.
I can tell you that finishing this thing will add years to me and I'll probably cry from the happiness of it all ending. I won't even be sad walking out of it – the emotion about this place left me years ago. I picture myself walking off the block that's been my home in a pink fit of happiness. Sad but true.
Now I've got designs on my garden
But now like many people who enjoy renovating and a good project, hubby and I have been standing on the back porch eyeing up our garden (a nice 450sqm patch) that would be perfect for a new build. We're picturing a nice double story townhouse overlooking the park, which we can build there and that would potentially add heaps of equity to our property or, if we sold it, would essentially make us mortgage free.
Now that's something worth deliberating over on the porch!
I've been researching and crunching the numbers
Subdividing is an awesome way to pay down a mortgage – as long as you get the right builder and the right price.
So I've been crunching the numbers to see if this is worth it.
The steps for building on the block seem pretty simple to me:
Find a reputable building company who builds houses in my area
Find a new home plan for a good price that suits our needs
Go through the process of getting permits
Ask the bank manager for money using equity in the home we're living in at the front of our property
Hire the builder and get the job done
Live in the property or rent it out (Here's a great article on how to reduce or avoid capital gains)
Sit on the property for a while and then sell it during property boom time
Now, while researching all of the above I was actually shocked at how good the prices are for buying new properties for putting them on the block of your choosing. I found a great new site call iBuildNew, which makes it super easy to tick off point one (quickly find a reputable builder in my area) and find a great affordable home and plan for above. And best of all it's free to search.
So after visiting this site I found a home and plan in less than 2 minutes!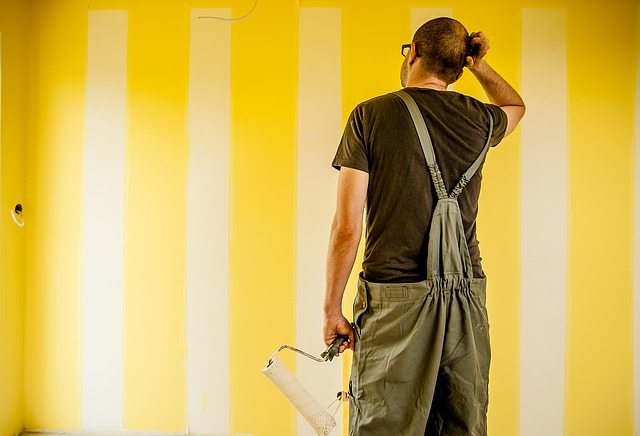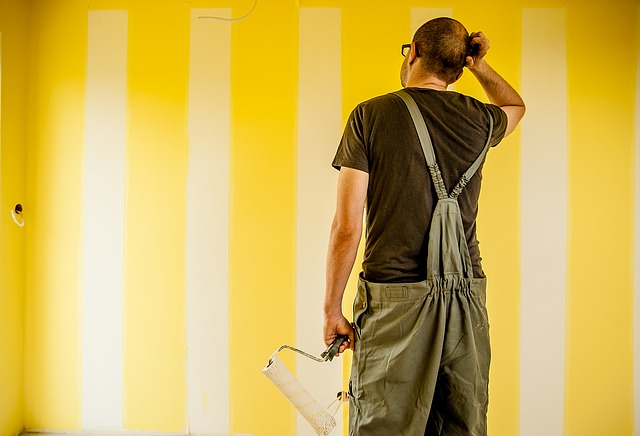 Here's how I found a builder super fast
I made the following selections on their site to choose a house for the block I live on:
Location (Peninsula)
Number of bedrooms (4)
Bathrooms (2)
Living spaces (1)
Car spaces (nil)
Stories (2) – We want a nice view of the park
Alfresco – No
Price – Didn't want to pay much so moved the slider to $250K – just to see if it would work
Punched in my min block width, length and house size
This site makes picking a home for the block you propose a cinch. 
And the results for the block we live on were very good
This search instantly delivered two options in my area for the above and the builder who can get that done for us.
They have a 'digital display village' which allows you access to thousands of home designs and builders, and means that you can compare the options side by side.
The two options I found cost just $243,400 and $247,400! Frankly, I couldn't believe I could get a double story home of this size for this price.
Note: When I clicked 'Is Dual Occupation' in the options however I found that these options weren't available for my area (I live in a regional area but would be available in many other areas). But this is time saving – because this taught me there are builders in my region who specialise in Dual Occupation builds, whom I now need to investigate.
However, the results have really got my little brain ticking now. I'm thinking there are other options like:
Pick up some cheap land in my area and build a house. It beats renovating and is far cheaper than buying a newly renovated older house.
If land is scarce, buy a derelict house and knock it down to get the land, then do the above.
If you do plan to do this, you can actually still find the home and builder first using iBuildNew. New home building companies have specs on the types of blocks and land they can build on. Also, because they are independent, you know you'll get unbiased information.
For now I'm happy with the results I got from iBuildNew mainly because I didn't realise how fast and easy the process could be, and how reasonable new house build prices are.
The Block 2016 season has started. Be sure to check it out!
Visualising now
So when I'm having a cuppa looking out into my backyard and dreaming of escaping mortgage hell – I've now got a vision of exactly what that can look like. This is very powerful because I am a visual person and I have pictures stuck up all over my house of all the dreams and goals I'm aiming at.
Here's a visual of the nice house I found for us for under $250K – this is the block I want!


I'm putting this above on the glass window of our sliding door that overlooks the garden to keep that vision in front of me.
Final note: If you are considering what they call 'A Dual Occupancy' dwelling here's a great article that explains that.
Are you loving The Block 2016?
My final thoughts
I'm into anything that saves me from building, renovation or mortgage hell. Frankly, practical tools like this are a godsend in terms of taking the stress and hassle out of executing large projects. Us mums have better things to do than trudge around display villages all day with kids in tow. What a time saver!
If you are watching The Block. Be sure to leave some comments on our Facebook page. We'd love to hear your thoughts of this season's show.