If you are an avid reader of my blog, you'll know I've been in the throws of a major home renovation this year. And OMG, hubby and I have made some amazing savings on this project. Today, I'm giving you the inside scoop on how we've saved $50,000+ just by hanging out on Gumtree regularly!
My home is a large rectangle single story property. It was important that we shaved off costs at every stage of this renovation since we were also funding it out of our wages.
Read on to discover my secret tips for making amazing savings on home improvements and why I've been literally 'living on Gumtree' for the past year!
---
Firstly, here are my big important tips:
Never overcapitalise
Commit to never paying full price
Never shop for 'convenience' (I.e Its just so easy to pop up into a local store to buy something – but it'll will definitely cost you more)
Never be in a hurry – be patient and you'll save thousands
It actually helps to not have enough money – because you will be forced to look for bargains
---
Here's a tally of the total savings I'm about to show you:
Blinds for my entire home: Total savings: $5515
Furniture and homewares: Total savings: $2000
Cheapest kitchen ever! Total savings: $11,090
Desks: Total savings: $500
2nd Kitchen (Kitchenette) – Total Savings – $2494
Flooring – Total savings – $7750
Painting, plastering, building and electrical work: Total savings – $13,200
Bathroom Makeover: Total savings – $5,600
Doors – Total savings: $2,700
Total savings to date: $50,849 and there's more…
Watch this space as my home renovation continues…
---
See how it all adds up? These savings are amazing and magical!
How to save big on renovations, homewares & furniture right now
---
Furniture – Total Savings $2000
I needed 2 x sofas for 2 x living areas in my home: RRP approx $1000 each
My price: FREE – both from Gumtree's FREE section and both in excellent condition
Saving: $2000
---
Blinds for my entire home: Total savings $5515
7 blockout-style blinds in the living and kitchen area of our home
Quote from Spotlight: $4,900
What I got them for and how:
We have an interior designer friend. In exchange for painting her fence (my hubby is a painter), she asked one of her 'window dressing contacts' to give us our blinds at cost. The quote from Spotlight was close to $5000. I got them for just $1600.
Saving: $3300
10 white wooden venetian blinds for bedrooms and other areas in the home
Price at Bunnings for just one blind 1800mm x 2100mm drop = $251
Total Price at Bunnings for 10 white venetian blinds = $2510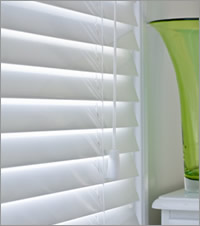 What I got them for and how:
I know of a local tip with a super cheap thrift store attached to it. It is in quite a rich area so there are always great bargains at awesome prices. I picked up:
3 x gorgeous wide wooden white venetian blinds for $5 each! (Brand new still in the box!)
Then I was patient (very important!) and visited Gumtree daily and searched for blinds. It took me about a week but then voila! A nice lady in South Yarra was getting rid of 23 blinds in beautiful condition for just $50 each. Not only were they great – they were also the exact length of 2500mm (which I couldn't find at Bunnings) and the exact width. I bargained with her and got them for $40 each. So in the end I got 7 blinds for the price of one – had I purchased locally in store.
Total cost was: $280.
The moral of this story:
Be prepared to inconvenience yourself to grab bargains!
Convenience costs money
Tip: What to do if you can't pick up something you found on Gumtree
If you don't have a handy hubby like me with a van, you could always hire someone on Airtasker. My friend just picked up a piano from my house and moved it for just $65 using two guys and a truck from Airtasker. Weigh up the cost of your time and petrol. Many Airtaskers are traveling your way anyway – hence why moving something from one destination to the next can be so cheap.
Saving: $2,215
---
Cheapest kitchen ever! Total savings: $11,090
What I like about Gumtree is that not only are people giving stuff away (for cheap) and even FREE – there are also businesses who advertise on the pages you might be visiting. These are actually quite handy because if you don't find what you are looking for, you can redirect to some of the ads and bargains on offer elsewhere. This is how I organised my cheapest kitchen ever – and believe me – it's lovely!
Kitchen cabinets
People say that Ikea is a great place to get kitchens, but as you know I like to shop around. I only needed two large base cabinets (white high gloss) and one set of drawers for my kitchen. I had set myself the challenge of getting my kitchen for $1500.
And you do know how much I love a challenge 🙂
So here's what happened:
While looking on Gumtree for kitchens (they do go fast so you have to be quick and visit regularly) –  I spotted an advert for cheap kitchens by a supplier close to where I live. After following this information I managed to do this:
Beat the Ikea quote of $1450 (Note :They sting you on fittings and I wasn't that happy with the quality etc)
Got my very high quality, high gloss cabinets for $750 from a local warehouse in Clayton.
Tip: Many of the cheaper factory suppliers advertise on Gumtree so well worth a look.
Overhead & island bench cabinets
We ditched overhead cabinets for shelving above our bench, sink and oven etc. We also decided on a very large pantry and floating island bench – so we didn't have to put cabinetry under the island bench.
Cost for overhead cabinets & under island bench cabinets: Approx: $2500 (see pantry for savings from this)
Cost for a shelf: Approx: $200
Saving: $3400
Kitchen benchtop
While shopping on Gumtree I then shopped around for a benchtop. We found a Caesarstone bench for just $200! (Which retails at $3000 new). We grabbed it but then it turned out we couldn't use it on our project. So we resold it on Gumtree for more and then after following a Masters advert – picked up a reasonably priced laminate bench to suit our needs. I found Masters offered great quality (made in Germany not China) bench tops at very affordable prices. After looking at Ikea's one's, the Masters ones looked as if they'd last the test of time.
Cost at Ikea for a custom benchtop $165 per metre x 3 = $495
Cost at Masters for their profile bench top (same) = $253
Saving: $242
Kitchen sink
OK. Kitchen sinks cost a fortune and you really do have to shop around. I shopped around on Gumtree and ended up clicking on one of their eBay adverts for sinks. We picked up a beautiful square-edge double sink for just $170.
Cost of a double sink RRP: $439
Cost on eBay after finding the ad on Gumtree: $170
Saving: $269
Oven
RRP for a standard 900mm oven at Good Guys: $1699.00
I scored a 900mm oven from a restaurant in my area (a spare they weren't using) for just $200!!
Saving: $1499
The glass rangehood
RRP for standard glass rangehood at $499 and upwards! (900mm)
I scored our rangehood from a son helping his Dad liquidate a kitchen business. It was brand new at just $150!!! (Gumtree)
Saving: $350
The Pantry
Here's the point: Cabinetry is expensive but doors aren't so much. It is the doors that make a cabinet look glossy and nice.
RRP for 4 x large pantries in high gloss: 4 x $215 = $860
We pulled out 4 x tall cupboards with shelves from a bedroom renovation at 50mm wide  x 1800mm high each
Here's what we'll do:
Hubby will place a 10mm strip down each cupboard to make up the width
We'll purchase 4 x high gloss pantry doors from Ikea for $65 each at a total of $260
Total cost of our very large and impressive pantry: $260
Saving $600
The super stylish island bench
Kitchen are a place for creativity and making a statement and with creativity in mind, you can make massive savings.
We're creating the following:
A large feast table (40mm thick) for at least 10 people that is 1200mm wide and about 2000mm long RRP: Custom $3000 (Conservative)
On top of that we're creating a second bench for prepping on and entertaining from (more narrow but functional) RRP: $1500 (Conservative!)
Here was this year's amazing find!
FREE off Gumtree – someone was giving away stylish bedheads! But they were 40mm thick, a beautiful scandinavian finish and there were lots of them!
For the cost of a steel frame and my hubby's labour to cut them to size – will create an amazing look in our kitchen for just…drum.. roll…roll….I got this done for about $300!!!
Total savings: $4,700
---
Desks: Total savings – $500
Desks RRP: $100 each
We're using the end pieces (of the bedhead score above) to create at least 6 floating workspaces in the home. We'll need some brackets for about $100.
Total savings: $500
---
2nd Kitchen (Kitchenette) – Total savings – $2494
We wanted to put in a 2nd Kitchen in our home (a kitchenette) but didn't want to pay a cent for it. So – great news – we got it for FREE on Gumtree. I love Gumtree's FREE section and read on to discover what fantastic bargains I've scored this year on FREE stuff. You'd be amazed at what people will throw away.
Cost of a basic laminate 2nd kitchen from Ikea (2 cabinets + 1 set of drawers) $1200
Cost of a standard bencthtop (black – not custom) from Ikea: $170
Cost a standard double sink: $265 (not the square kind)
Double pantry RRP: $239
Freestanding fridge RRP: $599
Microwave new RRP: $120
Total cost if I was to buy the kitchen retail: $2593
Here's what I got the above for:
Kitchen cabinets + benchtop + wall oven + gas hotplate – all FREE – from a Russian guy on Gumtree
Double sink: $30 from my local tip store
Double pantry $20 from my local tip store
Fridge – We pulled an oldie but goodie fridge out of the shed!
Compact Microwave at Target: $49 (Using Google shopping search)
Total cost I did it for: $99
Total savings: $2494
---
Flooring: Total savings – $7750
Floor polishing
OK. We got a good reference from a neighbour but we had a bit of a floor disaster with our floors being stained Black Japan. We managed to get the job completed and fixed up for just $2000, which was OK. We saved about $2000 on the floors using this cheaper tradie and recommendation from a friend.
Saving: $2000
Carpeting
RRP for 120 square metres of carpet was: $3600
We spent $500 on Gumtree to purchase carpet squares at just $1 each. Purchased from an office renovation Melbourne. The guy selling them wasn't fussed on price as it was his workplace and they were just getting rid of them. We purchased carpet glue for an extra $120 from McMats (also found on Gumtree!) and laid the carpet ourselves. We got the whole family helping. We carpeted 7 large rooms and a large living room for that! Yeah, we've all been working very hard on the weekends!
Saving: $3100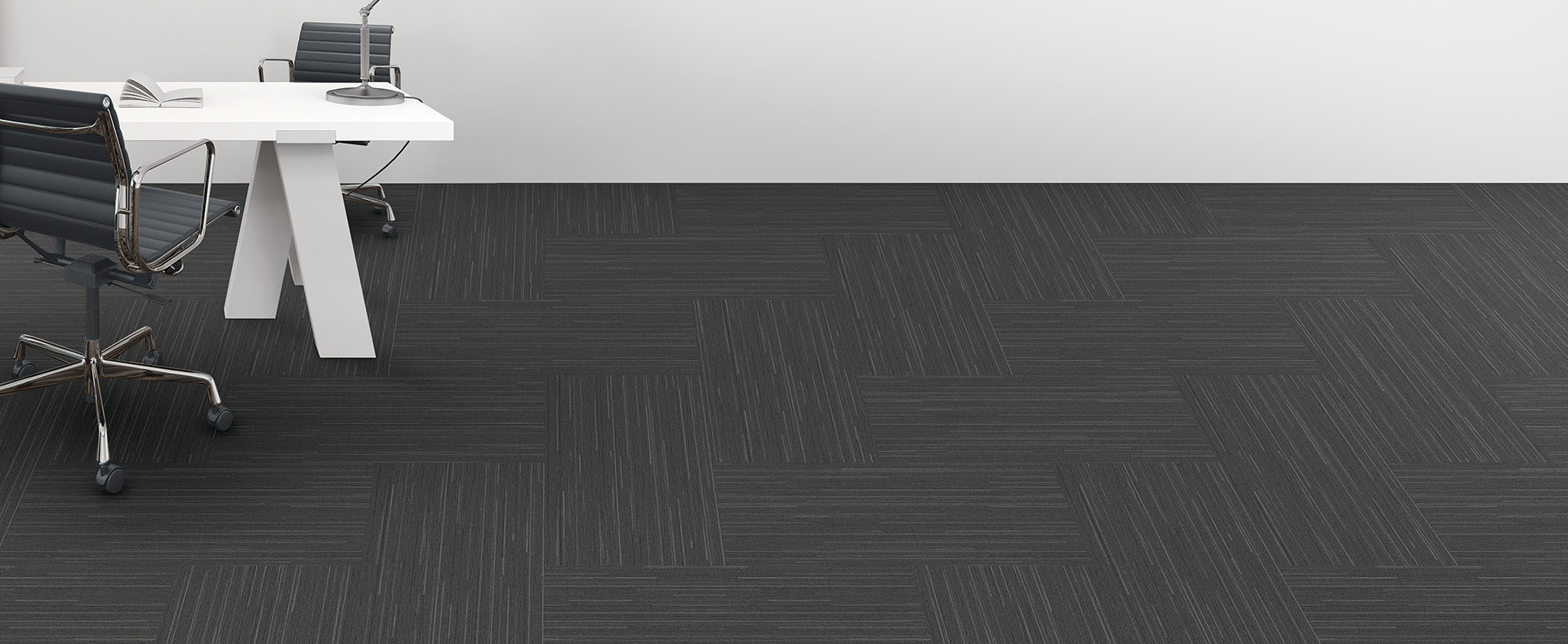 Designer vinyl flooring
Since we didn't want to overcapitalise we put faux designer vinyl on the floors in our 2nd Kitchen and bathroom. My hubby laid the vinyl himself.
Cost for tiling $3000 (Approx)
Cost for faux designer vinyl – $350 – Found a link while searching Gumtree to the vinyl on eBay. We got the grey color that had a tinge of pink in it and it goes with everything!
Saving: $2650
Total savings: $7750
---
Painting, plastering, building and electrical work: Total savings – $13,200
OK. We have tradie friends and are able to reap the benefits of that. My hubby and his friends trade with eachother and pay reduced rates. So here's the kind of savings we're making by getting friends to help out and vice versa.
Painting – My hubby is a painter so he's saved us thousands by painting our place on weekends off. We've saved about $10,000 with hubby painting all the rooms himself.
Plastering – We had some plastering done by a friend over about 3 days for $35 per hour @ approximately 10 days = $3500. We got the reduced rate because my hubby painted our friends house a few years earlier for about $25 per hour. So it was a nice contra. It would have cost us about $4800 for the same job at $60 per hour. So we saved: $1300 on square setting our entire house (except bedrooms) to give it a more modern feel in living areas and the hall.
Building – We've done some minor internal building over the past three years. Putting some doors and adding a few features. Cost: $1120 for 4 days at $280 a day. Cost would have been $1920 – so we saved $800 at a normal builder rate of $60 per hour.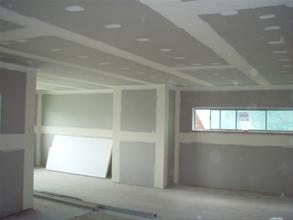 Total savings: $12,100
---
Bathroom makeover: Total savings – $5,600
The cost to renovate an average bathroom in Australia is $8,300. But alas! There's a cheaper way!
We decided to simply give our bathroom a makeover. And here's what we did:
Removed the old towel racks. Replaced with new ones. Bunnings – $30 each.
Kept the vanity – it was quite nice anyway but moved it to a better spot + $80 plumber
Painted the old ugly green tiles white using a secret painting trick from my hubby – Paint $150
Installed a new showerhead and taps $30
Added a new trendy shower curtain
Painted the bathroom generally
Added our designer faux vinyl as mentioned above (under flooring)
Added a modern and trendy looking bathroom Ikea cabinet (found in hard rubbish FREE!)
Added a modern mirror on sale at Ikea for $19.00
Kept the bath – still in good condition
Total cost of average new bathroom: $8300
What we spent (excluding vinyl mentioned above): $279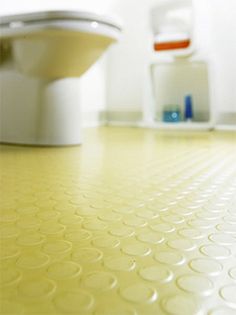 Total savings: $5,600
---
Doors: Total savings – $2,700
We've also saved a stack of money no doors this year using Gumtree (total RRP: $4500)
Cost for a 1200 wide door & Jam RRP: (Est: $900)
Cost for a 3600 sliding glass door: RRP $3600
Internal doors: Don't buy secondhand – you'll spend too much fixing them up. (Tip from hubby!)
Here's what we did (total spend: $1800)
We paid for the door and Jam: $600 (after clicking on an advert on Gumtree to eBay)
We paid $1200 for one on Gumtree that was being pulled off a building site (brand new). They'd ordered the wrong door.
Total savings: $2700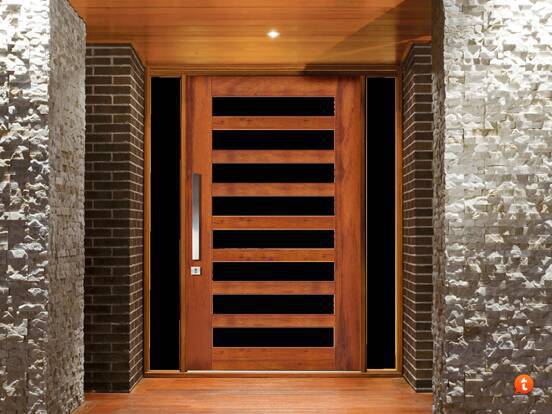 Woah! It was exhausting recording this story.
If you are also renovating, you'll know how tiring a renovation can be. Ours has been made much easier with all those savings. Thanks Gumtree!
Have you scored any fab items from sites like Gumtree? Leave your comments on Facebook. Hope you make some fantastic savings this year on renovations, homewares and furniture!