Summer is a fantastic time of year and my calendar is filling up quickly. People around me are getting 'sneaky with it' and while I'm busy writing in the Savings Room, they are getting their social lives organised. My more savvy friends are 'getting in quick' and luring me in with quirky and interesting invitations in snail mail, sneaking in late night SMS messages and calling me at odd hours (like around dinner time) so they can lock in dates and events. I had better get organised and fast if I want to hold the little Christmas soiree I have in mind, but I fear my mates have beaten me to it.
Yes – summer is here and the game is ON!
Let the fun begin….
But in terms of relaxation (as opposed to partying!) here's a little of what summer means to me
Sitting on the beach with a fabulous novel
Hanging out on my banana lounge in the garden with a book while the kids play
Going camping with friends with an intriguing autobiography
Reading wonderful stories to my children in our spare time
Sharing my favourite books and authors with friends and family
Reading self-help books to build a more awesome me
Learning new skills via DIY books, blogs, videos and magazines
Soaking up inspiration for my own passion, which is writing!
But reading a novel or great book is not only good for relaxing and learning. Did you know that reading has long lasting effects on your brainpower too? According to a recent report by the ABC, reading is saving your brain in many ways.
Here's how reading is saving your brain
Reading is a very complex task that requires several different regions of the brain to work together.
We don't use the same neural circuits to read as we grow from infants to adults. So our brains are constantly changing throughout our lives.
Reading can improve the "connectivity" between the various brain circuits that are essential to understanding the written word.
Reading a good novel can keep that enhanced "connectivity" working for days, and possibly longer, after we have finished the book.
(Source: ABC Report)
Here's an interesting fact that might surprise you in our digital age
According to recent research the Daily Telegraph recently reported that 95 per cent of Australians under 30 said they preferred the hard copy book format over their digital versions. Apparently while Gen Y's are still hooked up to their digital devices, they are actually the highest percentage of those surveyed to prefer physical books over reading a book on digital. The 2014 survey, which canvassed the opinions of almost 20,000 Australians, found that overall 92 per cent of respondents in all age groups preferred print books to e-books.
(Source: Daily Telegraph)
If you are looking to do the same this summer and invest your time in a great book here's my list:
8 fabulous books to save your brain and kick off your summer reading list!
Book 1: The Narrow Road to the Deep North by Richard Flanagan
Winner of the 2014 Man Booker Prize
AC Grayling, the chair of the prestigious literary prize said The Narrow Road to the Deep North was 'profound and often harrowing' and that it is an 'extremely powerful book'.
August, 1943. In the despair of a Japanese POW camp on the Thai-Burma death railway, Australian surgeon Dorrigo Evans is haunted by his love affair with his uncle's young wife two years earlier. Struggling to save the men under his command from starvation, from cholera, from beatings, he receives a letter that will change his life forever. This savagely beautiful novel is a story about the many forms of love and death, of war and truth, as one man comes of age, prospers, only to discover all that he has lost.
(Synopsis Source: Bookworld)
Book 2: Not That Kind of Girl: A Young Woman Tells You What She's 'Learned' by Lena Dunham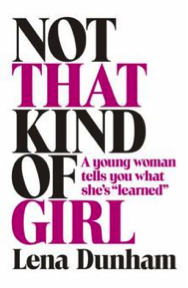 Lena Durham delivers an insightful, smart and at times outrageous book of essays of her experiences growing up. Not that kind of girl is everything you expect from Lena and more, it will have you gawking ('did she really say that?!') and laughing out loud.
For readers of Nora Ephron, Tina Fey, and David Sedaris, this hilarious, poignant, and extremely frank collection of personal essays confirms Lena Dunham – the acclaimed creator, producer, and star of HBO's Girls – as one of the brightest and most original writers working today. "Not That Kind of Girl is hilarious, artful, and staggeringly intimate; I read it shivering with recognition." – Miranda July From the acclaimed creator, producer and star of HBO's Girls comes a hilarious, wise and fiercely candid collection of personal essays that establishes Lena Dunham as one of the most original young talents writing today. In Not That Kind of Girl, Dunham illuminates the experiences that are part of making one's way in the world: falling in love, feeling alone, being ten pounds overweight despite eating only health food, having to prove yourself to a room full of men twice your age, finding true love, and most of all, having the guts to believe that your story is one that deserves to be told.
(Synopsis & Image Source: Bookworld)
Book 3: I am Malala: The Girl Who Stood Up for Education and Was Shot by the Taliban by Christina Lamb and Malala Yousafzai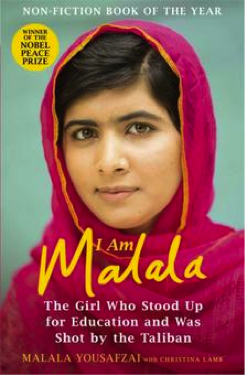 *Winner of the 2014 Nobel Peace Prize* In 2009 Malala Yousafzai began writing a blog on BBC Urdu about life in the Swat Valley as the Taliban gained control, at times banning girls from attending school. When her identity was discovered, Malala began to appear in both Pakistani and international media, advocating the freedom to pursue education for all. In October 2012, gunmen boarded Malala's school bus and shot her in the face, a bullet passing through her head and into her shoulder. Remarkably, Malala survived the shooting. At a very young age, Malala Yousafzai has become a worldwide symbol of courage and hope. Her shooting has sparked a wave of solidarity across Pakistan, not to mention globally, for the right to education, freedom from terror and female emancipation.
(Synopsis & Image Source: Bookworld)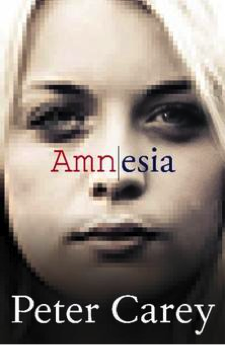 Amnesia, Peter Carey's first Australian novel since True History of the Kelly Gang, moves between the critical dates of 2010, 1943 and 1975 to ask the most vital question of the past seventy years: Has America taken us over? How did a young woman from suburban Melbourne become America's Public Enemy number one? When Gaby Baillieux releases the Angel Worm into the computers of Australia's prison system, hundreds of asylum seekers walk free. Worse: an American corporation runs prison security, so the malware infects some 5000 American places of incarceration. Doors spring open. Both countries' secrets threaten to pour out. Was this American intrusion a mistake, or had Gaby declared cyberwar on the US? Felix Moore – known to himself as 'Australia's last serving left-wing journalist' – has no doubt. Her act was part of the covert conflict between Australia and America.
(Synopsis & Image Source: Bookworld)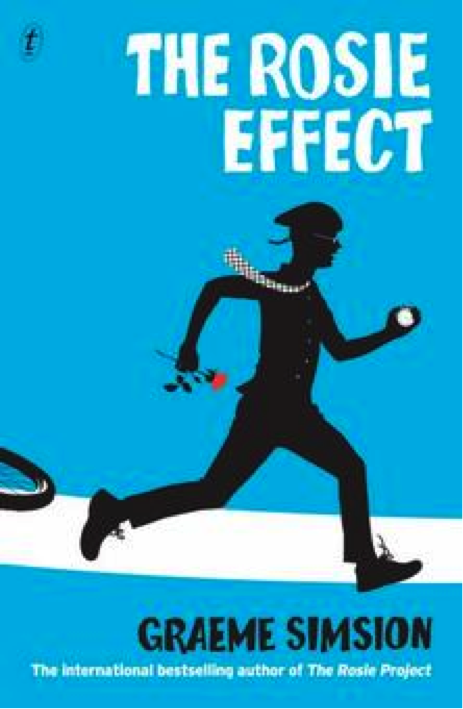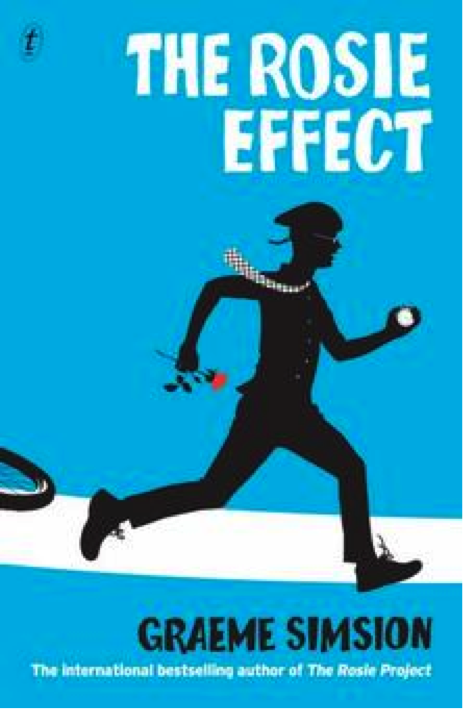 We've got something to celebrate,' Rosie said. I am not fond of surprises, especially if they disrupt plans already in place. I assumed that she had achieved some important milestone with her thesis. Or perhaps she had been offered a place in the psychiatry-training programme. This would be extremely good news, and I estimated the probability of sex at greater than 80%. 'We're pregnant,' she said. The Rosie Project was an international publishing phenomenon, with more than a million copies sold in over forty countries around the world. Now Graeme Simsion returns with the highly anticipated sequel, The Rosie Effect. Don Tillman and Rosie Jarman are now married and living in New York. Don has been teaching while Rosie completes her second year at Columbia Medical School. Just as Don is about to announce that Gene, his philandering best friend from Australia, is coming to stay,
(Synopsis & Image Source: Bookworld)
If you love summer be sure to become a citizen at Bookworld to receive major discounts and get the Cheapest price in Australia on books! Reap the benefits of saving your brain and your wallet while grabbing some fabulous summer relaxation!
Do you have a great book you'd like to add to our reading list? Be sure to submit your ideas in the comments below.
Happy reading!