Buying a house is a tricky and stressful process for many. The task involves more than just perusing real estate adverts and turning up to a list of inspections on weekends or after work. There are many pitfalls to buying a home and sadly, some buyers these out he hard way, which is after the purchase! Read on to discover tips on how technology can help you find your dream home.
---
Buyers know their stuff
If you are selling a home, it is essential you are aware that modern homebuyers are savvy, really know their stuff and they get more experienced as the hunt progresses. Most aren't easily fooled because they do their research. Houses are one of the biggest investments an individual or couple will make and they buyers don't go to task lightly. Most buyers are also busy and won't consider a dream home that has too many repair issues. If your house doesn't meet their quick checklist, they'll be out the door and at the next inspection within minutes.
If you do consider a fixer-upper for the purpose of making capital improvements and renovations to the property, be aware that if you don't have the trade or design skills, restoring your house can become a very stressful, time-sapping and costly experience.
---
What's the answer?
Find a home that is a good template to start with
Use technology to make sure your home isn't more than a fixer-upper than it looks
---
Yes! There's an app for that
I have to admit technology has made the world a very cool and savvy place. I wish I had this app when looking at over 35 properties before hubby and I purchased our current renovation project.
Enter this awesome home inspection app called Inspection Manager, which is specifically designed for recording all those home inspections! Yay!
Here's what this cool app does and why you'll never have to worry about taking a pen and paper to an inspection again:
Start your inspection by tapping in the address
Punch in details of the property e.g 3 bedrooms, 1 bathroom
Mark conditions about the property e.g clean, dirty
Add your comments
Add and tag photos
Is available for all modern devices
Prints legal reports for properties in your state
Reports are stored safely and securely online
Integrated with REST professional
Suitable for both homeowners-to-be and real estate professionals
---
Screenshots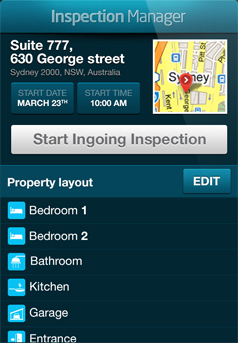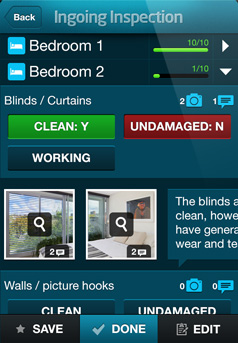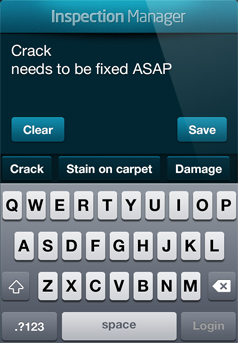 ---
If you are looking for a property
You can write detailed reports about each home inspection using this app's note taking, tagging, and photo functions. You can also access all of your reports whenever you need them. No more rummaging through your filing cabinet! Also share any exciting property finds with friends and family.
---
If you are a real estate agent
If you're a property manager or real estate agent who needs to share reports with co-workers you can share those reports on the run, rather than heading back to the office every five minutes.
---
Mobile phone capability
For your convenience, property inspection apps like these are designed to work with tablets and smartphones supported by iOS and Android software.
---
Share your real estate experience in comments below and how you think this app could help you.