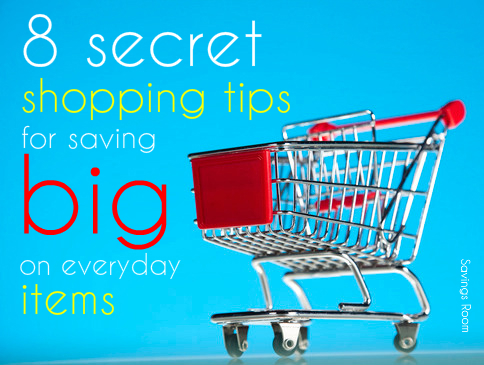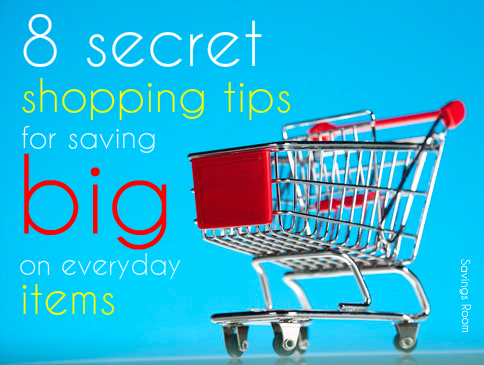 Due to popular demand here's my big list of how to save thousands each year by shopping in the right places both online and offline.
This list combines a number of strategic shopping tactics including:
Shopping online to save time and money
Shopping at the right stores offline
Weighing up your time and travel compared to shopping online
Using technology and reminders when shopping online
Becoming as organised as possible to produce big savings
These are the places I shop and the tactics I use to save time and money every week.
Random tip 1: Reasons to shop online
Saves money – Buy in bulk and save big
Save time – By traveling to the supermarket for little items
Saves petrol – Getting to the supermarket / stores
Sort by price – Sort by price and save time fishing for bargains in-store
Avoid temptation – Avoid the temptation of other items and stores
Random tip 2: A few reasons to shop in store
The convenience of getting what you need and now
Get out of the house and meet new people on your travels
Touch and feel goods
Random tip 3: Use your calendar
I use my calendar and phone alerts to make sure I stay organised. This is roughly my weekly run. Depending on my weekly schedule I will either shop in store (with my daughter) so we can get out of the house or online if time is limited.
Here's my big list: 8 secret shopping tips for saving big on everyday items
1. Buying milk and bread
Set up a weekly delivery and set and forget. I find Sat morning delivery is best.
Just when you run out – there's that fresh milk waiting at your door.
Note: Buy two long life milks at Aldi to keep in the cupboard in case the kids drink all your milk in one day.
2. Buying groceries
Notes:
Put a note in your weekly calendar to schedule delivery for Sat morning.
Click and collect is also convenient but I prefer someone to carry those groceries to my kitchen bench.
3. Stock up your liquor cabinet
Shop online and click and collect for FREE.
Pick delivery for $7. Order on a Tues in time for the weekend.
(2-4 business day delivery).
Brand 'Gossips' or their six pack wine boxes are a great deal.
4. Meat, poultry & frozen seafood
5. Cleaning products
6. Cheapest fuel
7. Personal care items
8. Clothes, gifts, party supplies & home décor
Do you have any secret tips for saving big on everyday items? Share them in the comments below.
NOTE: This is not a sponsored post.