If your bedroom is guilty of its paint peeling off the walls and curtains falling off their rings – then congratulations! Your sleeping space is a candidate for a bedroom makeover. There's nothing more comforting than coming home from a hard day out in the world to an organised, warm, welcoming and cosy bedroom. All you need is a little creativity and time and you will be well on your way to being happier in your little boudoir than you've ever been.
Here are 5 ways to makeover your bedroom on a budget
Revamp the bed
Since a bed is usually the main focal point in a bedroom, this item of furniture is a great place to start. Consider altering the look of your headboard with an inspiring one. Grab installation online buy searching google images.
Here's a nice idea: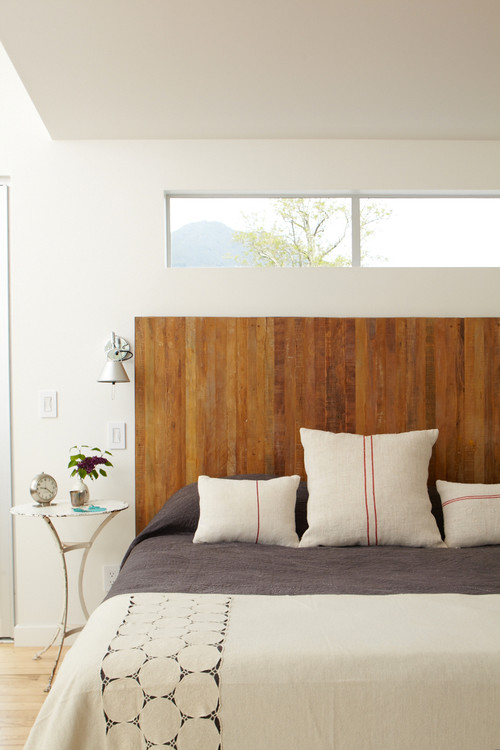 Visit secondhand stores for used items to recreaet the look. You can make a headboard from a restained antique door or some MDF covered in your fabric of choice. You might also consider some old wrought iron fencing to achieve a vintage bedhead to be proud off. Alternatively, if you don't have this kind of time you might consider upgrading your bedding altogether. Specialty bedding brands like MiniJumbuk sell bedding in natural fibres like wool that will really transform your bed click here to see their range.
Repaint
Nothing will change your room more radically than a new coat of paint in a different colour. Colour has a huge impact on one's bedroom atmosphere. Spend time checking out different schemes and research colors that make you feel calm and relaxed. For example, blue and neutral palettes (liike the one pictured) are more serene. Think about the feel you are after and choose a tone to match. Definitely use google images to gain inspiration from experienced interior designers who load up their ideas online daily.
Here are couple of calming paint palettes: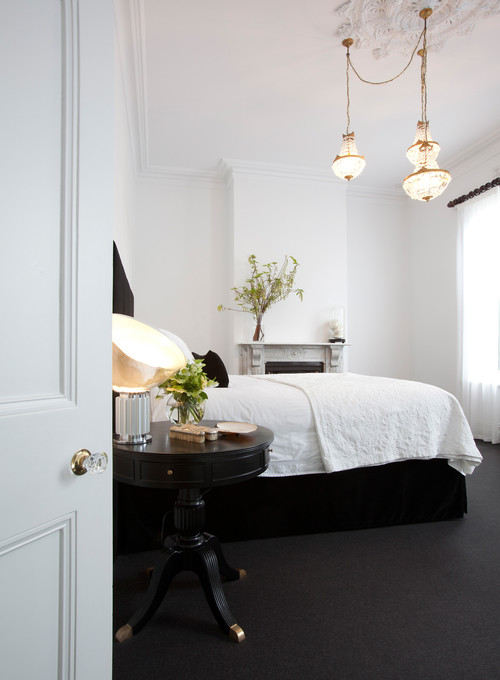 Add art to your space
Definitely consider adding art to your walls. This is a great way to add character to a bedroom without breaking the bank. Scour op shops and websites where people are giving away freebies to see what you can pick up on the cheap. Finding great artworks can become quite an adventure. Another way to access inexpensive fine-art is by visiting Etsy, where contemporary artists sell their wares. You can also try your own hand at creating pieces for your walls. Buy a blank canvas and get started. You can even paint your favourite inspirational quotes.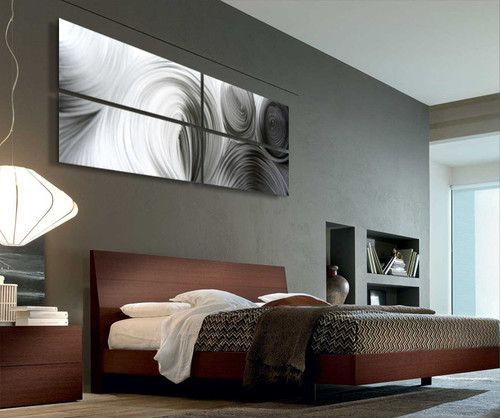 Re-use furniture
A new suite for your room may well be out of your budget and who really wants something everyone else can buy. You can find some wonderful used pieces around. Garage sales and markets are the perfect places to discover great second hand furniture. You can repaint items and add funky handles and knobs to revitalise older pieces.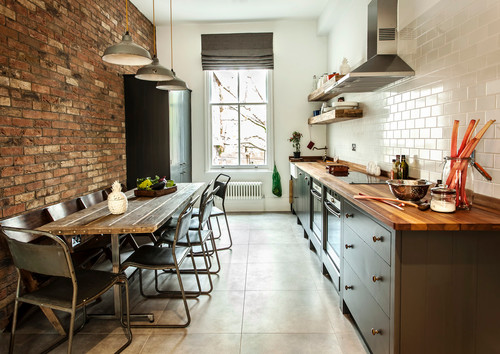 Add accessories
Creative accessories will really personalise your room. Your accessories should reflect your tastes and personality. A writer might adorn the dressing table with an antique Remington typewriter, for instance. Old jars, milk crates, silk scarves, retro lamps, glass jars tied with lace and other odds and ends can all add real character to your bedroom. Be adventurous and keep your eye out for quirky and rare items.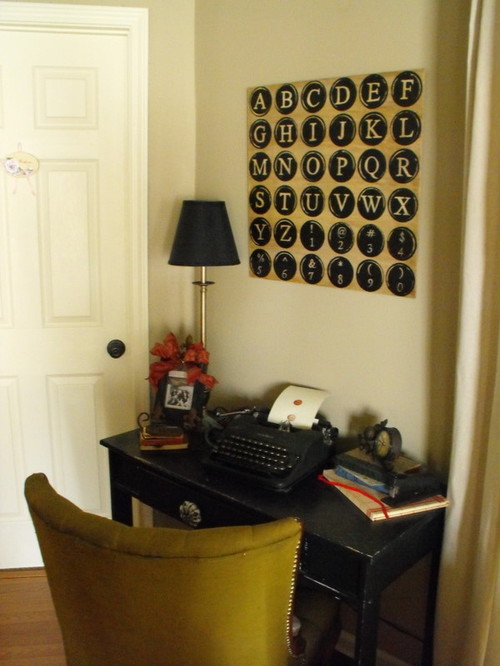 Try one or all of these makeover tips and give your bedroom a facelift. Once you get those creative juices started you will be amazed what you can achieve and how little it will cost you.
Related articles