I love a good body experiment. While being an Australian finance blogger has its moments I do have a life outside of saving time and money. This week I'm an embarking on a small body experiment for four days.
Starting today – Monday and running through to Thursday night.  Yes, I'll be eating lots of bananas (well I'll make them more interesting) and raw fish (Oka l'a) for dinner. Bananas and fish are my little secret for keeping a sharp mind and a feeling of total health.
Just to note: I'm not an extremist. Not like the chick on YouTube who eats an incredible 50 bananas in one day. I plan to tone things down a notch with a simple banana smoothie each day, eating bananas as snacks on the run and then fish for dinner.
Come back to this post daily to discover what happened to me, how I felt and what results I got from 'going bananas and fish.'
This experiment is part of my annual winter weight loss regime. Every winter I go on a big health kick. I find autumn and winter the best seasons for weight loss due to fewer social occasions. Further, exercising in winter is much easier. For example, running in cool weather is much nicer than slogging it out in the heat.
For now, read on to discover what's happening this week at my house.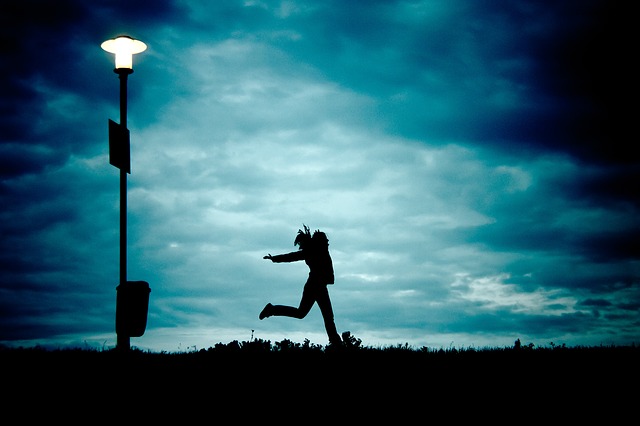 Here's what I'll be drinking, eating and when
Lemonade banana smoothie
Banana snacks for life on the run as a busy mum
Samoan raw fish for dinner
I love this lemonade banana smoothie because it includes a detoxifying lemon and also a glass of water. I'm not good at drinking water (though I do) so I like to incorporate water into food as much as possible.
Learn to save while eating bananas – Australian finance blogger is delivering tips: Save money budgeting with secrets that actually work
Breakfast, lunch and snacks
Lemonade Banana Smoothie
1 frozen banana (slice up)
1 Lemon (peeled and cut up)
1 Stick of celery (chop)
1 Glass of water
Pop the above into a small blender (I used my little Ninja) and mix until smooth.
Note: After the smoothie have another warm glass of water.
Australian Finance Blogger is saving mental health: 10 Inspiring Places to Hangout This Winter
Dinner
Raw Fish – make ahead in the morning
500g white fish fillets
1 teaspoon salt
1⁄2 cup lemon juice
1⁄2 lemon, sliced
2 tomatoes, diced
1 medium spring onion, finely chopped
1⁄4 cup lite coconut milk + 1/4 cup water
Cut fish into cubed pieces. Sprinkle with salt then lemon juice. Cover and chill for 2 hours or overnight or until fish whitens. Stir occasionally.  Put in spring onion, coconut milk / water, tomatoes and cucumber. Garnish with 1/2 lemon slices. Serve chilled.
Note: Coconut cream and milk can be fattening. That's why I mix it with water.
This Australian finance blogger recently featured in The Age – How to teach kids about money in a cashless society
Here's a list of 35 benefits of eating bananas
Source: Food Matters
Help overcome depression – convert tryptophan to serotonin creating a happier mood
Pack you with energy punch and help sustain blood sugar (especially before exercise)
Protect against muscle cramps
Counteract calcium loss during urination
Build stronger bones
Reduce PMS symptoms regulating blood sugar
Produce stress-relieving relaxation due to regulated blood sugar
Reduce swelling
Protect against type II diabetes
Aid weight loss
Strengthen the nervous system
Help with the production of white blood cells, due to high levels of vitamin B6
Strengthen your blood and relieves anaemia by adding iron
Are high in potassium
Are low in salt
Officially recognised as being able to lower blood pressure
Protect against heart attack and stroke
Aid digestion
Remove toxins and heavy metals from the body
Act as a prebiotic, stimulating the growth of friendly bacteria in the bowel.
Produce digestive enzymes to assist in absorbing nutrients
Reduce constipation as they're high fibre and normalise bowel motility
Soothe the digestive tract and restore lost electrolytes after diarrhoea
A natural antacid – provide relief from acid reflux, heartburn, and GERD.
Are the only raw fruit that can be consumed without distress to the body
Relieve stomach ulcers by coating the lining of the stomach against corrosive acids
Help prevent kidney cancer
Protect the eyes against macular degeneration
Make you smarter and keep you more alert due to high levels of potassium
High in antioxidants, providing protection from free radicals and chronic disease
Eat between meals to stabilise blood sugar and reduce hunger
Reduce nausea from morning sickness
Rub a bug bite or hives with the inside of the banana peel to relieve itching and irritation
Lower the body temperature and cool you during a fever or on a hot day
The natural mood-enhancer tryptophan helps to relieve Seasonal Affective Disorder (SAD)
Wish me luck. I'm pretty sure there won't be any sadness if all the benefits above are true!
Australian Finance Blogger – Penina Petersen has written over 25,000 tips on how to save time, money and sanity. You can read them all in the one place here in the Savings Room. 
---