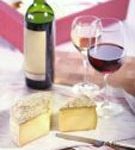 Parties are a great excuse to pull those pink pumps out of your shoe cupboard, fiddle with accessories in the mirror and gloss those lips up with plumper.
If you are feeling the effects of that awful winter weather throw a party!
Gather your dearest friends and get started on organising a great little get together. Planning a party is a great way to beat those winter blues and it's always nice to have something to look forward to.
What's the prize? The warm satisfaction of getting the most out of a winter weekend! Sake in front of the fire anyone?
Would you like more free and cheap ideas on things to do each season?
Visit my Piggy and access the followng fast tips sheets. We have over 6000+ savings tips delivered in cheat sheets! 

180+ pram friendly adventures for mums
50 things to do in your community this Christmas
50 things to do indoors this Christmas
20+ things to do in the garden this Christmas
45 things to do in your region this Christmas
130 little adventures in the garden for kids
110 quirky ways to feel rich on a budget
300+ simple ways to find happiness on a budget
135 wonderful ways to lift your mood instantly
150+ simple ways to free yourself from housework
150 indoor activities for kids